1. Double-click the Norton Personal Firewall icon in the system tray.
2. The Norton Personal Firewall window opens, click Personal Firewall...
3. In the blue Personal Firewall area (as shown below) click Configure...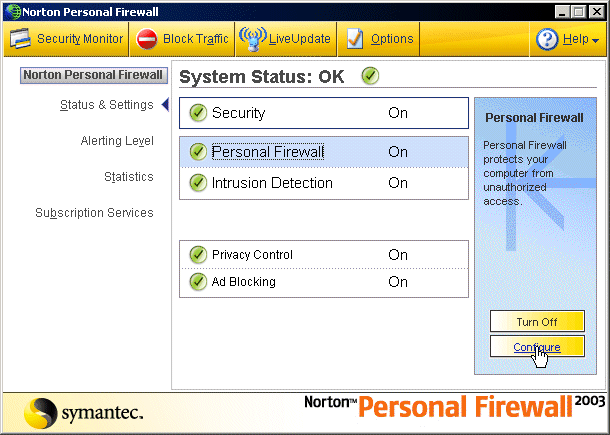 4. The window below appears, click the Program Control tab, then click Add...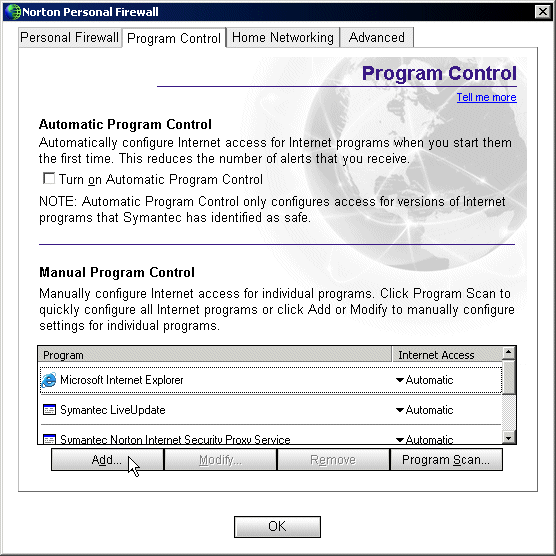 5. Browse to the location on your computer where WinMX is installed and select the WinMX.exe file...
Note: the default WinMX installation location is C:\Program Files\WinMX\WinMX.exe
6. A Program Control dialog appears, under the drop-down What do you want to do? menu, select Permit.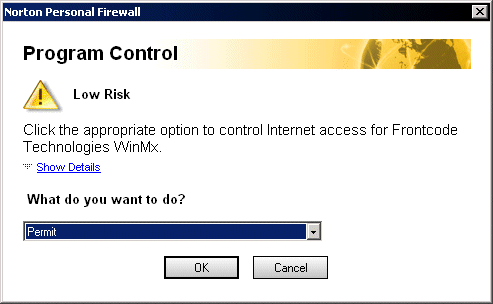 7. A Choose Application Category window appears, select File Transfer as the category...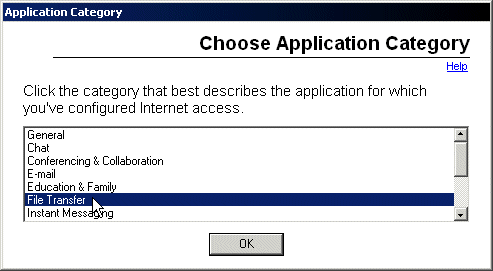 8. The Program Control window reappears and should now display the new rule created for WinMX. Note that the Internet Access column should show Permit All as the screenshot below shows...
9. Click OK to finish.